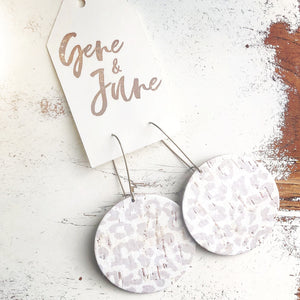 The Oh Girl is HAND CUT with a mallet and circle die. This beautiful pair of earrings is made from a leather backed cork that has an amazing neutral cheetah print pattern! This pair of earrings is supa extra... you need them!
Measurement: 3" x 2"
*No two pair of earrings will ever have the same pattern due to the fact that they are hand cut from a large hide.